If you are shopping for a vehicle, you can click the 'apply now' button below for our automatic pre-approval.
For all other consumer loan types you may come in and see us or download the "Loan Application" below. If you choose to apply for your loan by mail, please fill out the loan application and return to the branch of your choice. See our 'contact us' page for Branch address, locations, and hours.
Click here for your preapproved VEHICLE LOAN!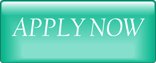 By clicking the link below, you will leave Olympia Credit Union's Web site. Olympia Credit Union does not endorse or guarantee the products, information or recommendations provided by linked sites and is not liable for any failure of products or services advertised on those sites. Third party Web site's may have a privacy policy different than Olympia Credit Union and may provide less security than your credit union's Web site.
click here to close

OR for other consumer loan types/purposes click below:
Olympia Credit Union loan application
Our forms are available in Adobe Acrobat PDF format. You will need the FREE Adobe Acrobat Reader software to view it. If you do not have the software installed, click here to download it.
Our forms are available in Adobe Acrobat PDF format. You will need the FREE Adobe Acrobat Reader software to view it. If you do not have the software installed,
Click Here to download the FREE Adobe Acrobat Reader Software
By clicking the link below, you will leave Olympia Credit Union's Web site. Olympia Credit Union does not endorse or guarantee the products, information or recommendations provided by linked sites and is not liable for any failure of products or services advertised on those sites. Third party Web site's may have a privacy policy different than Olympia Credit Union and may provide less security than your credit union's Web site.
click here to close